Witch one is the best tablet pc for me?
Tablets are great for a whole range of tasks, these slimline computers are made to specially travel.
From entertainment to navigation, a tablet is your perfect digital companion on the move. Weather running Apple iOS, Google Android or Microsoft Windows 8, Tablets are great for:
Watching video
Playing high quality games
Enjoying books
Playing music
They are a great companion to keep you entertained on your journey, plus there are thousands of software applications, or "APPS" , available to download.
Mystified by the Paris metro? want to find the best beach in Spain? Or just looking for brain-teasing puzzles to enjoy by the pool? There's an APP for virtually anything you can think of.
Including Skype or Facetime for FREE video chat over wifi to keep in touch with friends and family back home.
When it comes to choosing a tablet, start  by thinking about what do you want to do with it. If it's just for listening to music, updating your facebook status and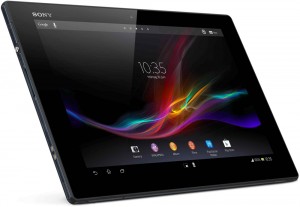 playing few games, a small device with a seven or eight-inch screen will slip easily into a jacket pocket or beach bag.
If you are planing to watch movies or want to be able to see more of the webpages you are browsing, them a tablet with a 10 inch or larger screen is a more practical choice. Keep an eye out for interesting features, such as a water and dust resistant screen on the Xperia tablet Z from Sony, or Microsoft's surface family, which can be paired up with touch-sensitive keyboard covers for typing on the move.
Although you can read on a tablet, serious book lovers should consider a dedicated eReader like the kindle. These devices have a special screen that, unlike tablets or laptops, can be easily read in direct sunlight, and also have battery lives that can last weeks in between charges. just pop one into your suitcase to bring along an entire library in something lighter than a single paperback.